Top 10 Reasons Why Sitecore XP 10 is One Giant Leap for Marketing & IT
Sitecore XP (Experience Platform) has traversed a long journey since the inception of Sitecore CMS 6.0 in 2008 - to match the ever-changing demands of the customers and market circumstances. Sitecore has grown in leaps and bounds from being a web experience enabler to enabling modern marketers with real time customer engagement, cross-channel and cross-device delivery & designing end-to-end digital customer journey.
In the new normal, an increasing number of customers are going digital. Here, Sitecore XP has given marketers an edge in their campaigns by reaching out to customers with contextual & personalised communications.
Over the years, Sitecore has integrated Content Hub and Experience Commerce, making your marketing efforts even more powerful - with the ability to provide awe-inspiring digital experiences for end consumers. Efficient content creation, seamless collaboration and publishing capabilities - have all aided to improve marketing campaigns, increase more transactions and ultimately better customer satisfaction.
Sitecore XP 10: 10 Ways to Upgrade Experiences
Sitecore XP 10 is the natural progression in your efforts towards impressive digital experiences, marketing prowess and meeting spiraling customer expectations.
Let's take a deep dive into what is in store with the all new Sitecore XP 10. Here are the top ten reasons why Sitecore XP 10 is one giant leap for marketing & IT.
1. Sitecore Containers
Sitecore XP 10 introduces full public support for containers. Sitecore Containers support rapid Infrastructure-as-code deployment and more efficient solution and team onboarding with modern Docker and Kubernetes technology.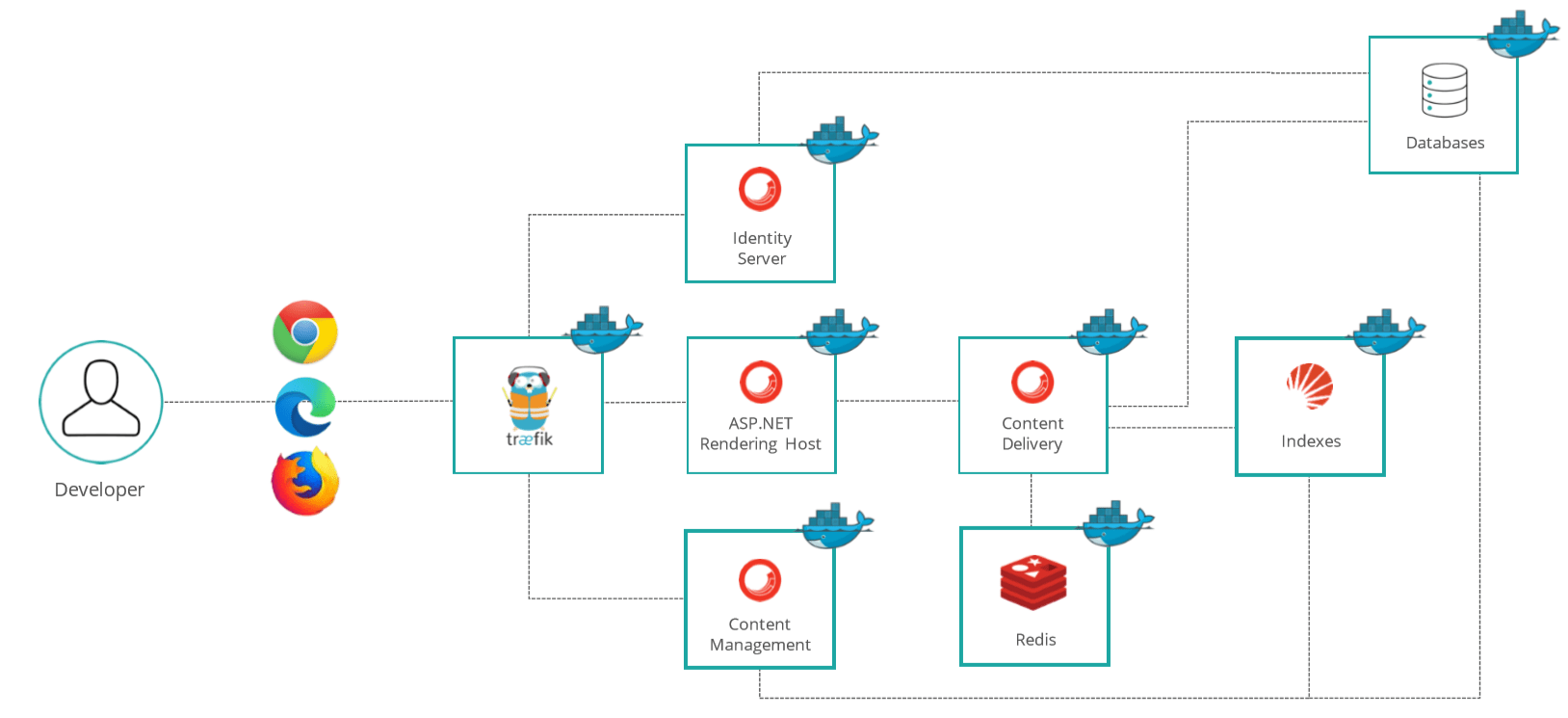 2. ASP.NET Core- Headless
Sitecore XP 10 offers an added headless development method with its new headless ASP.Net Core option that will add more flexibility and speed to Sitecore development. With headless ASP.Net Core you can enhance developer productivity with a headless rendering architecture and can more easily integrate Sitecore into your existing ASP.NET Core applications.
3. Editing Experience
Sitecore XP 10 offers an upgrade to Horizon interface and continues to streamline the content editing process while supporting more user scenarios. Sitecore XP 10 introduces support for larger multisite and multilingual instances with intuitive drag-and-drop design, device-specific previews, and analytics that provide real-time, contextual insights. A new dedicated field editor experience allows you to edit page metadata that is not directly editable on the page for SEO and "headless" content that is not intended to be visible on a page. Continued integration with Sitecore Content Hub also allows your team to easily build experiences using your digital assets from Sitecore DAM within the Horizon editing experience
4. Customer Interaction Data
Sitecore Experience Database (xDB) with Sitecore XP 10 is now cloud-ready and bigger data repository. With xDB, you can collect actionable customer interaction data across touchpoints and target users with tailored content. Once teams have collected customer data in xDB, they can make it actionable through the associated marketing capabilities including experience analytics, experience profile, and path analyzer.
New audience analytics filters introduced in 10 also allow for deeper insights on audience engagement and segmentation. Both can drive more targeted personalization across all of your channels.
5. Marketing & Personalization on Sitecore
Sitecore XP 10 introduces enhanced reporting and analytics. Filter all reports by market segment for deeper insights on audience engagement and segmentation to drive more powerful personalization across all channels.

6. Content Hub Integration
Remove inefficiencies within your content production processes, gain control over the end-to-end content lifecycle, and optimize both content production and personalized delivery by integrating Sitecore Content Hub with Sitecore XP 10. This integration provides a seamless connection between your content planning, creation, collaboration, and management tools and your content delivery and customer data management capabilities.
7. Sitecore Experience Accelerator
Upgrade to Sitecore XP 10 to leverage all the capabilities of SXA out-of-the-box. The drag-and-drop framework empowers faster time to value, creative exchange to reduce dev cycles, headless delivery, and governance in multisite, multilingual deployments
Sitecore 10 introduces an improved connectivity between Horizon and SXA to support editing directly on the page for all supported field types and do site-specific images and data sources. A tighter integration between SXA and Horizon editing will be coming over the course of the Sitecore 10 series.
8. Marketing Automation and Salesforce Marketing Cloud
Sitecore Marketing Automation in Sitecore XP 10 now includes an activity to integrate directly with Salesforce Marketing Cloud in real-time. This allows marketers to respond to events and immediately place visitors into marketing automation plans in Journey Builder. This update also allows marketers to send current visitor xDB data to Salesforce Marketing Cloud in real-time, strengthening the single view of customer interaction that can drive more effective omnichannel personalization.
9. Support for your GDPR compliance journey including features that make it easier to enforce and manage consent options as well as supporting the anonymization of personal information submitted via Sitecore Forms.
10. Sitecore CLI and Sitecore for Visual Studio brings you headless serialization by combining the best of TDS and Unicorn.
Additional HTML Email Templates provide more options when crafting emails, which translates to the quicker creation and delivery of targeted emails to customer inboxes.
Sitecore XP 10: One Giant Leap Towards Exceptional Digital Experience
With innovations that create efficiencies for both Marketing and IT, Sitecore XP 10 provides the latest tools teams need to launch and evolve memorable customer experiences. Sitecore 10 offers everything brands need in a fully-integrated solution - empowering teams to deliver exceptional omnichannel experiences more efficiently.
IT and Marketing can align timelines to accelerate customer experience success by using everything from container infrastructure orchestration to integrated data and marketing functionality. Brands can also evolve experiences quickly based on contextual insights through Horizon and deploy data-informed updates and new elements faster than ever before.
Espire is a Sitecore global partner with multiple Sitecore projects delivered for global locations and clients across multiple industries. We are enabling digital transformation & personalisation by crafting awe-inspiring Customer Experiences. Reach us at marketing@espire.com for any further queries pertaining to the release or any assistance to the new upgrade and implementation.