Overview
Implementing Enterprise-wide Intelligent Automation is a crucial factor in how enterprises remain competitive, commit to innovation and deliver exceptional customer experience in the digital age.
Repetitive and manual tasks and processes take a toll on your employee's productivity and hamper creativity and innovation. We help Organizations automate all such work competently with Automation Solutions that cover Business Process Automation, Robotic Process Automation, Chatbots and Low Code Application Platforms - ensuring you have the bandwidth for human ingenuity to thrive while saving critical time and operational costs.
Technology Partners
With years of experience in digital transformation, and alliances with leading Automation technology providers, we help build a transformative digital enterprise to provide exceptional user experience.
Offerings
From advisory and discovery to automation design & implementation, we help Organizations achieve true digital transformation. Our strategic approach to enterprise-wide automation is scalable with hybrid models for deployment and integration, which will re-invent your business performance, improve productivity and save costs.
Discovery Services | Proof of Value for Select Opportunities| Automation Development & Implementation (Cross Application Automation - Mobile, web, print, email, kiosks; Single Touch Automation) | Real-time Automation Analytics | Managed Automation Services
⟶
Business Process Management (BPM)
Streamline and automate workflows and multiple processes for business process optimization
⟶
Robotic Process Automation (RPA)
Automate manual, repetitive and rules-based processes
⟶
Chatbots
Simulate human conversation during customer interactions that are routine and rules based
⟶
Low Code Application Platform
Build and launch critical business applications faster with minimal coding
Benefits
Customer Experience

With bots able to respond in real-time to routine requests and demands, customer expectations are met with less wait time and with accuracy

Save operational costs, time

By optimizing efforts going into repetitive tasks and processes, enterprises save big on time and costs

Improve productivity and accuracy

With intelligent automation taking over all mundane and repetitive tasks, employee productivity increases

Innovation Enabled

Free-up your talent to innovate without having deal with tedious repetitive tasks

Integrate

Automation technology is enabled read and navigate between compatible applications and non-compatible applications

Data Insight

AI/ML driven, Processing and extracting data from any format is possible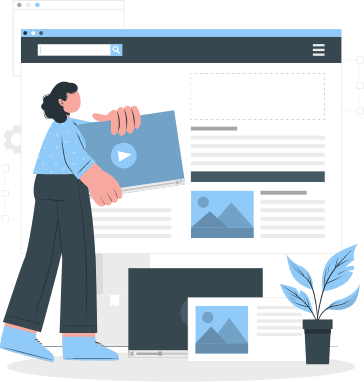 Global Locations
Global Customers Served
Resources
Technology Partnerships
Years of Experience in Digital Transformation & Total Experience
Speak to Our Digital Transformation Specialists
Let's get you started on the digital-first & transformation journey. Reserve your free consultation or a demo today!