Privacy Policy
We assure security while you are visiting our site and commit to maintaining your privacy of activities on www.espire.com. This privacy statement demonstrates our commitment to privacy. This privacy policy tells you how we use personal information collected at this site.
Please read this privacy policy before using the site or submitting any personal information. By using the site, you are accepting the practices described in this privacy policy. These practices may be changed, but any changes will be posted and changes will only apply to activities and information on a going forward, not retroactive basis. The following discloses our information gathering and dissemination practices for www.espire.com.
Information Collection
Information at www.espire.com is gathered either directly (provided by you on various pages) or indirectly (through our site's technology)
We use your IP address to help diagnose problems with our server and/or to administer our Web site. This gives us some information about the www.espire.com pages visited
The Site may use cookie and tracking technology depending on the features offered
This will gather information such as browser type and operating system, tracking the number of visitors to the Site, and understanding the usage of Site
Cookies can also help customise the Site for visitors
Personal information cannot be collected via cookies and other tracking technology; however, if you previously provided personally identifiable information, cookies may be tied to such information
We do not link IP addresses to anything personally identifiable
This means that a user's session will be tracked, but the user will be anonymous
We also collect information when you voluntarily submit it to us
Throughout our site, we provide the opportunity to order a white paper, or submit your resume
When we collect this type of information, we will notify you as to why we are asking for information and how this information will be used. It is completely up to you whether or not you want to provide it


What we do with the information we gather and track
We analyse it to determine what is most effective about our site, to help us identify ways to improve it, and eventually, to determine how we can tailor www.espire.com more effectively
We may also use data for other purposes, which we would describe to you at the point we collect the information
The personally identifiable information gathered from the forms filled out on our web site are used to provide you with information about Espire, industry, news, special events, and/or special features and offers suited for you
This information is used to gather broad demographic information about user trends
www.espire.com contains links to other Web sites. However, Espire is not responsible for the privacy practices or the content of such Web sites. www.espire.com registration form requires you to give us contact information like your name and email address. We use this contact information from the registration form to send you information about our company.
Distribution of Information
We may share information with governmental agencies or other companies assisting us in fraud prevention or investigation. We may do so when:
Permitted or required by law
Trying to protect against or prevent actual or potential fraud or unauthorised transactions
Investigating fraud which has already taken place
The information is not provided to these companies for marketing purposes.
Commitment to Data Security
Your personally identifiable information is kept secure. Only authorised employees, agents and contractors (who have agreed to keep information secure and confidential) have access to this information
All emails and newsletters from this site allow you to opt out of further mailings
We take appropriate steps to maintain the security of your data on www.espire.com
You should understand that the open nature of the Internet is such that data may flow over networks without security measures and may be accessed and used by people other than those for whom the data is intended. That's it in a nutshell
The short of it is-we are interested in maintaining your privacy and creating a valuable resource for you to use
If you have any questions now or during your visit, please contact us.
Security
This site has security measures in place to protect the loss, misuse, and/or alteration of information under our control.
Contacting the Web Site
If you have any questions, concerns, or comments about our privacy policy you may contact us at enquiries@espire.com
We reserve the right to make changes to this policy. Any changes to this policy will be posted. If you have any questions about this privacy statement, the practices of this site, or your dealings with this Web site, you can contact us by clicking here .
OUR QUALITY CREDENTIALS
At Espire, we maintain the highest standards of quality to deliver unparalleled service experience to all our customers worldwide. We follow stringent application of quality processes across the entire project lifecycle and leverage well-established, structured methodologies, and tools & techniques.
ISO 9001:2015 | ISO 27001:2013 | ISO 22301:2012 | ISO 20000-1:2011 | ISO 27017:2015 | ISO 27018:2019 | ISO 22301:2019 | ISO 20000-1:2018 | CMMI V2.0 ML5 Appraised | EcoVadis accreditation
Awards & Accolades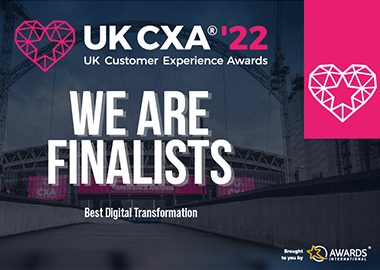 CXA Award UK 2022
Espire has been chosen as a finalist at the UK Customer Experience Awards 2022 for delivering Best Digital Transformation to a leading Insurance as well as a Logistics company. We are excited and looking forward to the finals at Wembley Stadium, London on 12th Oct 2022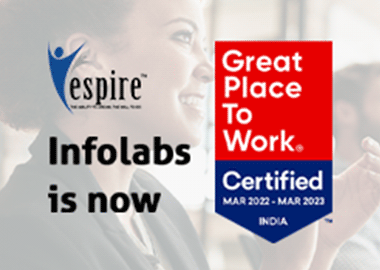 Great Place To Work
Espire Infolabs Pvt Ltd has been Great Place to Work-Certified™ in India. Employee happiness and satisfaction have been a key priority for us. We remain committed to providing a collaborative culture, equal opportunities and immense value to our employees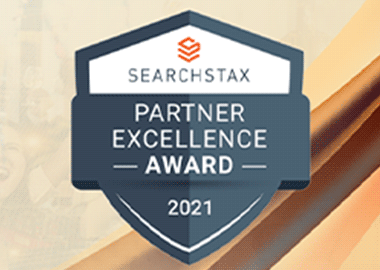 SearchStax Partner Award 2021
The global leader in search experience management, SearchStax has recognized Espire Infolabs in the Partner Excellence Award 2021 (APAC) for assisting Australian Catholic University (ACU), transform its site search with SearchStudio and driving greater engagement and conversions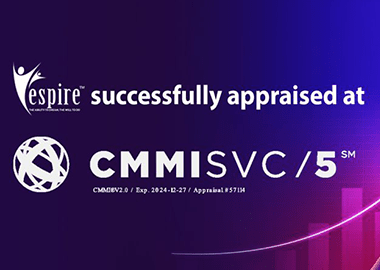 CMMI Level5 2022
Espire has been chosen as a finalist at the UK&nbsp;Customer Experience Awards 2022&nbsp;for delivering Best Digital Transformation to a leading&nbsp;Insurance&nbsp;as well as a&nbsp;Logistics&nbsp;company. We are excited &amp; looking forward to the finals at Wembley Stadium, London on 12<sup>th</sup> Oct 2022.<br class="t-last-br" /> <br class="t-last-br" />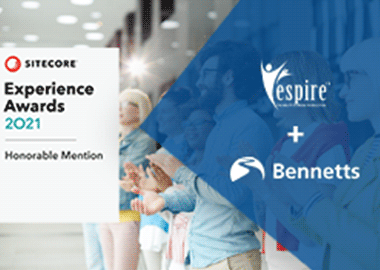 Sitecore Experience Awards 2021
Sitecore has recognized Espire Infolabs in Sitecore Experience Awards (SEA) Honorable Mentions, for helping a leading UK Motocycle Insurance specialist - Bennetts in Best Digital Experience Transformation category to provide personalized digital experiences with the Sitecore platform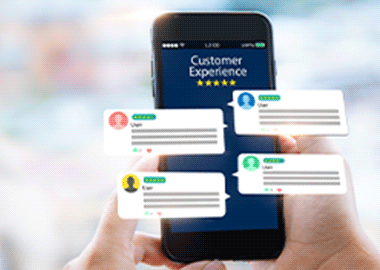 Microsoft and ACU
Microsoft recognizes Espire Infolabs & Australian Catholic University's efforts in cloud, data and AI to spur staff and student success
Espire Infolabs attains Achilles UVDB Accreditation
Espire Infolabs has successfully qualified for Achilles UVDB - the biggest utilities supplier online management community in the UK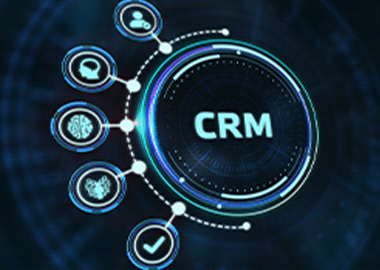 Microsoft Dynamics CRM Specialist
Espire Infolabs was recognized as a Global Microsoft Dynamics CRM Specialist Provider in Gartner's CRM Vendor Guide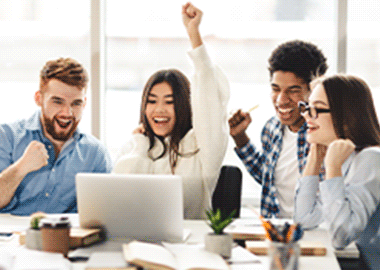 Document Strategy featured Espire Infolabs as a Customer Experience Leader
Document Strategy featured Espire Infolabs as a Customer Experience Leader
Global Locations
Global Customers Served
Resources
Technology Partnerships
Years of Experience in Digital Transformation & Total Experience
Speak to Our Digital Transformation Specialists
Let's get you started on the digital-first & transformation journey. Reserve your free consultation or a demo today!