Overview
Commercial-off-the-shelf (COTS) Enterprise Applications help keep business critical operations running smoothly by consolidating and standardizing disparate processes within the Enterprise. Espire offers CRM solutions from Salesforce and Microsoft Dynamics CRM.
On the ERP front, we provide comprehensive warehouse management solutions from the industry leader, Blue Yonder. And we serve Higher Education domain with Ellucian Banner services.
Enterprise Software
CRM : Salesforce CRM | Dynamics CRM
ERP : Ellucian Banner ERP for Higher Education
Blue Yonder Warehouse Management Solutions from Blue Yonder
Offerings
We leverage our extensive domain and technology expertise to implement enterprise applications enabled transformation to drive value and process efficiency within the business.
⟶
Cloud enabled Implementations and Upgrades
⟶
Social media and 3rd party systems Integrations and Consolidations
⟶
User trainings/Admin trainings to drive user adoption and optimum utilization
⟶
Managed Services
Benefits
Customer Experience

Anticipate what customers expect in near real-time with actionable insights

Operational Efficiency

Optimize processes, anticipate threats, demands and adapt with speed and agility

Improve productivity and accuracy

With intelligent automation taking over all mundane and repetitive tasks, employee productivity increases

Improve efficiency

CCM solutions can automate repetitive tasks and standardize communication processes, which can save time and reduce errors

Analytics

Analytics tools integrated with cloud applications give access to actionable insights and analytics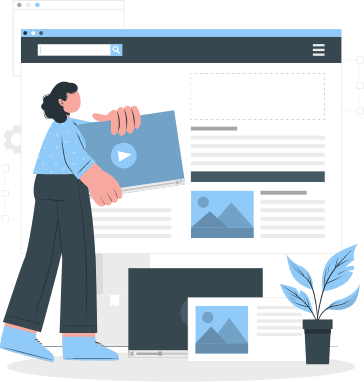 Global Locations
Global Customers Served
Resources
Technology Partnerships
Years of Experience in Digital Transformation & Total Experience
Speak to Our Digital Transformation Specialists
Let's get you started on the digital-first & transformation journey. Reserve your free consultation or a demo today!