Overview
Content Collaboration Platforms (CCP) and Content Services Platforms are the key enablers of the digital workplace suite of technologies that drive business continuity today.
Espire's suite of cloud based content services and collaboration tools will empower your employees to successfully navigate the complexities of remote work. With access to content and information from anywhere, anytime and from any device, we ensure resilience to business disruption. Our AI/ML enabled and cloud based Content Services for virtual teams encourage innovation and collaboration to help stakeholders stay focused on business growth.
Technology Partners
Espire has partnered with the leaders in this space to deploy remote collaboration technologies for our global customers to help them stay competitive in the digital age.
Offerings
Espire offers a range of services to enable content collaboration, knowledge management and virtual team meetings and conferences with our flexible and secure cloud enabled Content Services Platforms and Content Collaboration Platforms . Cost effective and scalable, they ensure workforce can stay committed to business outcomes, at all times.
⟶
Advisory
Digital Transformation consultants from Espire will carry out gap analysis, develop road maps, evaluation of products/solutions, and compliance guidelines
⟶
Implementation
End-to-end implementation of Content Services tool sets enabled by our implementation accelerators and frameworks
⟶
Migration
Seamless and modular transition from legacy enterprise content management systems to the new digital workplace technology
⟶
Enterprise Applications Migration
Espire's team will work as an extension of your IT team to keep the 'lights on' and efficiently manage the operations of your digital workplace ecosystem. We are geared to work with flexible models of engagement to keep pace with your business goals and demands
Benefits
Collaboration

Multiple stakeholders can work on same document - share and manage information and knowledge

Extended Access

Easily search and find any content asset from anywhere, anytime and from any device

Productivity & Team spirit

Does away with information silos and communication barriers to instead encourage team work and virtual team meetings (voice & video), promoting

Elevate employee experience (EX)

Dramatically improves the potential of the talent to adapt to a digital workplace environment

AI/ML Assisted

Helps with actionable insights and better workflow management

Knowledge management

End-to-end content management automation and efficient content delivery

Smart work environment

Ensures a smarter work environment in tune with rapid digitization

Fewer compliance risks

Extract meaningful insights without risking compliance

Quicker decision making

Ensures quicker decision making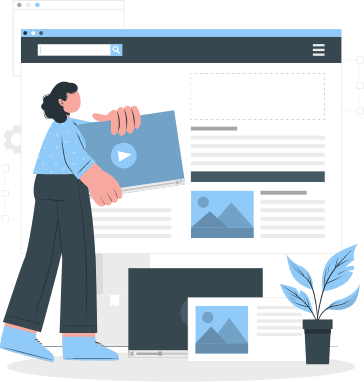 Global Locations
Global Customers Served
Resources
Technology Partnerships
Years of Experience in Digital Transformation & Total Experience
Speak to Our Digital Transformation Specialists
Let's get you started on the digital-first & transformation journey. Reserve your free consultation or a demo today!