Overview
Espire's .Net, Java and Open Source based custom applications ensure your business objectives are not held back by a dated applications environment which fail to respond with speed, agility and versatility to the rapidly evolving digital world and consumer demands.
Offerings
Keep pace with changes in digital technologies, customer preferences and evolving business goals with our application development, modernization and managed services and accelerate your enterprise digital transformation and customer experience goals.
⟶
Custom Applications Development
End-to-end application development based on .Net, Java and Open source. We leverage on our proprietary development accelerators and frameworks, combined with agile and DevOps supported methodologies throughout the development and testing lifecycle, to accelerate deployment at optimized costs.
⟶
Applications Testing
Unit , function and integration testing
⟶
Applications Modernization
Consulting and end-to-end implementation of legacy applications transformation to adapt to a future ready technology ecosystem
⟶
Applications Managed Services
Application support services , Application change & enhancements, Cloud Support, Platform Services, OS/DB Support
Benefits
With expertise and capabilities that we've built since 2002, we deliver next generation custom application services to a global marketplace. We leverage on extensive domain and technology knowledge, proprietary assets and frameworks, strategic partnerships with technology leaders and a talent pool of skilled technology and domain specialists.
Customer Experience

Anticipate what customers expect in near real-time with actionable insights

Mitigate Risks

Identify threats to the business and take preventive actions, risk proof with compliance to regulatory changes

Operational Efficiency

Optimize processes, anticipate threats, demands and adapt with speed and agility

Integrate

Automation technology is enabled read and navigate between compatible applications and non-compatible applications

Innovation Enabled

Free-up your talent to innovate without having deal with tedious repetitive tasks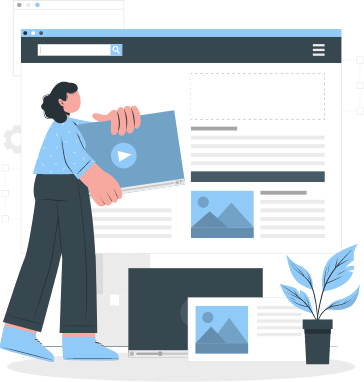 Speak to Our Digital Transformation Specialists
Let's get you started on the digital-first & transformation journey. Reserve your free consultation or a demo today!