Overview
Digital Transformation involves disrupting old ways of doing business by modernizing legacy systems and processes. A key enabler in this digital journey is the adoption of cloud technology.
Espire's cloud services are designed to help customers gain business outcomes and optimize costs. Our services include assisting our customers with strategy, roadmap, product/platform selection to implementation and complete managed services. Incorporating DevOps methodology within our cloud practice adds speed, accuracy, agility and automation to the cloud adoption and delivery.
Technology Partners
We have partnered with leading cloud technology providers, to ensure delivery of best-in-class cloud solutions, ensuring smooth transition of business-critical applications and infrastructure to cloud.
Offerings
Starting from consulting and assessment to migration, security and managed services, we help brands maximize scalability, performance and go to market capabilities with our power packed suite of cloud services.
⟶
Cloud Consulting and Planning
Study business requirements and existing infrastructure, define cloud strategy & roadmap
⟶
Cloud Readiness Assessment
Identify applications for migration, Product/Platform selection (Iaas/PaaS, SaaS), Business model and financial analysis with predictable ROI, Technology stack and operational/process analysis
⟶
Cloud Implementation
Implementation strategy and roadmap, Architecture audit and design, Integration and testing, DR and BCP with hot/cold DR site deployed in multiple datacenters
⟶
Cloud Migration
Hybrid storage integration with on premise storage, Lift-and-Shift migration, Migrate database with rare downtime
⟶
Integration with Business Applications
Integrate business critical applications with CCM systems provide a 360-degree customer view while offering also offering the customer a unified experience and provide real-time accurate information
⟶
Cloud Managed services
Hosting and Application Support, 24x7x365 Monitoring, Troubleshooting and issue resolution with industry standard SLAs ; End to End Infrastructure and Solution management
Benefits
Cost Optimization

With flexible 'pay as you use' models and remote resources, companies save costs otherwise incurred on IT resources and infrastructure

Time to Market

Cloud based applications are quick to deploy, reducing time to market

Flexibility & Scalability

Cloud technology can be scaled as per the business needs

Collaboration & Productivity

Access cloud based applications from any internet enabled device from anywhere, leading to better team collaboration and productivity

Mobility

Give access to information and data through any smart mobile device, empowering a mobile workforce to be always connected

Analytics

Analytics tools integrated with cloud applications give access to actionable insights and analytics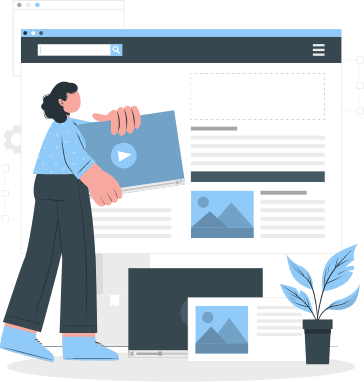 Global Locations
Global Customers Served
Resources
Technology Partnerships
Years of Experience in Digital Transformation & Total Experience
Speak to Our Digital Transformation Specialists
Let's get you started on the digital-first & transformation journey. Reserve your free consultation or a demo today!