Streamlining and Personalizing Online Voting System for delivering Total Experience
"According to the latest research study, the demand for global Online Voting System market size and share was valued at approximately USD 255 million in 2020 and is expected to reach a value of around USD 582 million by 2026, at a CAGR of around 6% between 2021 and 2026."
Voting technology around the world has evolved over time. Especially during the pandemic, it became challenging for enterprises to conduct board of directors' elections on-premise using the traditional voting methods such as a ballot system and paper. Since working from the office was momentarily not possible, the elections had to be conducted digitally via online voting systems. The problem, however, was that every cooperative had its own set of unique requirements for these elections and no application was able to fulfil them.
Many enterprises started to look at digital voting platforms for delivering a seamless voter experience while streamlining the election process for both the organization and the voters. Online voting systems provide voters' the flexibility and mobility to cast their votes securely, from anywhere using any device.
This blog discusses the functionalities offered by online voting platforms and how they can provide an edge to achieve Total Experience goals.
1. Creating Customizable Ballot to provide seamless voter experience
Online voting applications help you to create a ballot that meets your organization's needs and objectives. Using such applications, you can add the nominee details such as the candidate's name, photographs, and biography. You can even segregate the nominees based on districts or areas from where they are contesting the election. The interface is highly responsive and easy-to-understand that helps in enhancing the voter experience.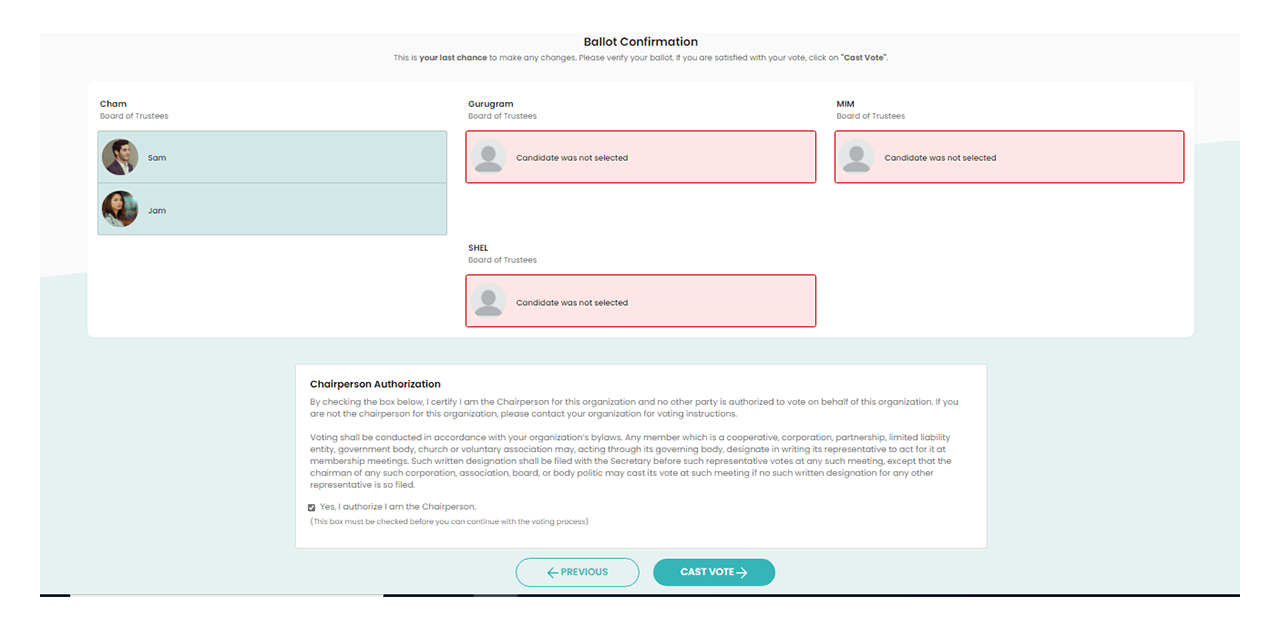 2. Personalizing Email Invitations and Reminders
The application allows you to roll out personalized notifications, emails, e-newsletters and invites along with a link and secure login credentials asking the users to register and vote. It also sends reminder emails to those who have not cast their vote yet. Once the voter has registered and cast their vote, a confirmation email is sent to them.
3. Automated Tabulating and Monitoring results in real-time for improving Employee experience
The online voting process is entirely automated, and the vote results are tabulated error-free in real-time, saving time and effort from manually assembling the results. The application securely processes the result and automatically displaces the winner and allows you to view the summaries, graphs, and vote-by-vote results. This functionality enables the organization to improve its decision-making and modify future strategies and minimise manual efforts. You can leverage different types of reports such as on-demand reports, scheduled reports, and final tabulation reports.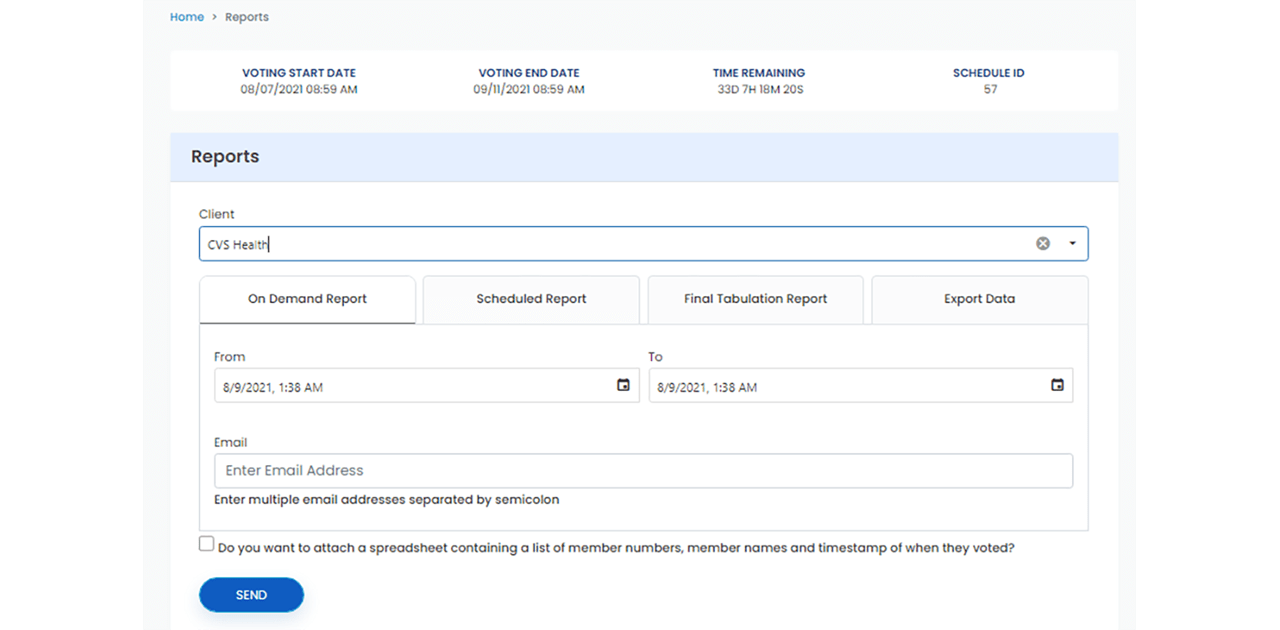 Espire developed an automated online voting platform for a leading information technology organization that develops, implements, and supports software and hardware solutions for all its members and customers for seamless onboarding and improving the voting experience on digital channels.
This voting platform integrated two existing ways of voting in one place including:
Online voting (through a website or single sign-on)
Paper ballot voting (which includes data entry and verification)
Know more in our case study!> https://www.espire.com/case-study/creating-an-automated-online-voting-platform-for-seamless-onboarding-and-improved-voter-experience
This platform allows you to cast your vote through the application on any device, screen size, operating system, and orientation, without any hassle. It allows organizations to send personalized communications to the voters regarding the elections to enhance their experience.
Digital transformation can make organizations more agile, efficient, and customer-centric, as voters don't need to bother about gathering in large numbers to exercise their voting rights. Online voting helps in streamlining the voting processes right from planning, onboarding, voting, notifying, reporting, and declaring results. To know how Espire is helping leading brands, in developing an automated online voting application to save cost, enhance voter experience, increase turnout and voter engagement - contact us at marketing@espire.com
Espire is a Digital Transformation and Total Experience (TX) Solutions provider with a Cross-Enterprise approach to deliver future-ready services that are resilient to market disruptions. With focus on TX, we are paving way for enterprises to deploy & deliver the best Customer Experience (CX), Employee Experience (EX), and Business Experience (BX) – with overarching service offerings around Multi-Experience (MX), and User Experience (UX).
Know more in our latest blog – how Espire is delivering total experience in the insurance sector with scalable legacy transformation to drive post pandemic growth!

To explore more about our offerings >> visit us at https://www.espire.com