Build, Deploy and Deliver Websites in No Time with Sitecore Experience Accelerator
Within a few years of its inception, Sitecore Experience Accelerator (SXA) is fast becoming the first choice for organizations seeking to achieve a simple, efficient and speedy website build and deployed.
SXA enables businesses to leverage out of the box and default templates , UX components and layouts for website building and project delivery. It offers a simple and seamless drag & drop feature for designers to accelerate the website build process.
SXA is helping marketing departments to work independently with minimal involvement of IT or development teams. This ultimately is helping businesses to reduce their time to market, reach customers faster and be more responsive.
Sitecore SXA in Operation
Sitecore SXA changes the linear build process and allows for circular and simultaneous workflow. Typically, website development requires the designing of wireframes without which development cannot kick start. SXA changes all of this, by creating a fluid development environment, allowing content editors to create necessary changes within the platform to meet constantly changing market and customer demands.

Generally, web development involves strict adherence of subsequent steps one after the other -including the development of wireframes, subsequent designing of UX, back-end development steps for creating components and front-end development teams to finalize the look & feel for delivery along with bug fixes, change request and requirement clarification.
Sitecore SXA has come as a boon for organizations that seek to operate faster by allowing all the different steps of website development to work in tandem - thereby reducing time to market from several months to mere weeks. Furthermore, Sitecore SXA reduces dependencies with readily available tool sets.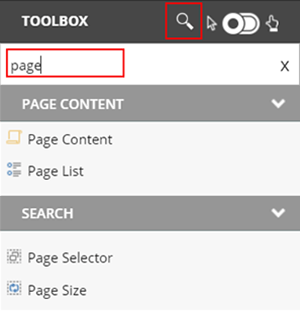 Accelerate Your Way to Greater Returns & Higher Customer Satisfaction
Sitecore SXA is all about accelerating the build process from the word 'go', attain faster go to market and subsequent responsiveness to any change requests owing to market evolution and changing customer expectations.
The brilliance of SXA is in its ability to set up standardized web layouts, default and custom templates, ~150 prebuilt reusable components & default themes to create a desired brand experience. It supports teams engaged in projects to collaborate with ease and work in tandem - free from the typical siloed approach of any development project.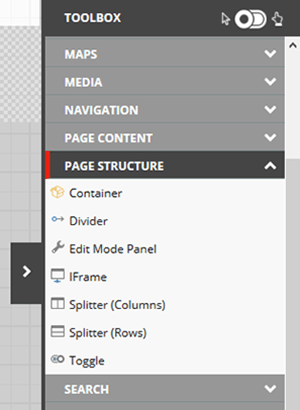 Letting the entire Team - work in parallel
SXA helps in deploying and maintaining multiple websites quickly and cost effectively by separating structure from design as front-end teams, creative designers, content authors and developers can all work in a non-linear manner. Once a basic user experience plan is in place, everyone can get started on the platform.
With SXA, Content author can simultaneously start entering content in the wireframe environment, while the front-end developer works on the theme, and the developer sets up the data templates. This collaborative approach would mean that content developers and authors wouldn't need to wait for initial stages of the design to be completed and the entire team can be involved right from the start.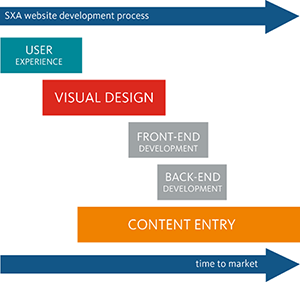 Meeting the Deadlines and Go-Live Hiccups
Since SXA involves the content editors from the very inception of the project, they have much longer lead time to draft their content along with the development process. This would also allow for creation of layout aligned to the content in the mind of the content authors. All this would mean that tight deadlines could be met, leaving space and time for any realignment, last minute fixes and better management before going live.
Espire is a Sitecore global partner with multiple Sitecore projects delivered for global locations and clients across multiple industry verticals. We are enabling digital transformation & personalization by crafting awe-inspiring Customer Experiences. Successfully delivering SXA projects for our clients, we at Espire would be more than happy to share our expertise and experiences. Get in touch with our experts for a quick demo and to learn how you can leverage SXA to reduce your time to market drastically.
Read other Sitecore related blogs :
Sitecore Marketing Automation: Customize Your Way Towards Limitless Possibilities
Sitecore Marketing Automation: A Quick Win for Brands in New Normal
Sitecore Marketing Automation: 5 Ways to Transform Digital Journeys for Brands Everyday