Top 5 Ways COVID-19 Is Ushering Digital Transformation in Education Industry
The uncertainties triggered by the present COVID-19 crisis has pushed businesses to accelerate their digital transformation initiative for being more connected, resilient, responsive, upbeat and to survive the turbulence. COVID-19 disruption has challenged the business-as-usual sentiment and the emergence of new normal with successive lockdowns and restrictions has forced businesses to reimagine, restructure and be responsive to survive.
Education industry, owing to the complete closures of traditional establishments, had to adopt digital transformation as the only survival strategy to remain viable and functional. Educational institutions are adopting digital tools to ensure virtual and e-learning access to students and enable digital connectedness for communicating, teaching and imparting learning during the lockdown. Education industry has been the precursor to digital transformation during the present crisis as they bolster digital engagements and embrace digital innovations in today's changing times.
We will now discuss how COVID-19 has acted as a catalyst for digital transformation to shatter the outmoded and traditional methods of teaching, learning and engaging for a more creative, vibrant, modern and innovative ways of learning and for combatting the present crisis as well as narrowing the digital divide for students.
Digital Transformations Aids Remote Learning
From remote working to remote learning, COVID-19 has pushed the digital frontiers of all organizations across the globe. As students are forced to remain stranded at homes, educational institutions have taken to online learning as the most viable medium of instruction for imparting education and ensuring continuity in learning. Schools, colleges and universities alike have opted for digital platforms to broadcast online classes and to impart learning at home with the help of either their own intranet portals or through modern video conferencing tools like Zoom, Google Meet, Microsoft Teams etc. These institutions are also leveraging these tools and other social media platforms like WhatsApp, Facebook and YouTube for real-time conversations, discussions and communicating seamlessly away from the original educational setting. Creation of digital library by academic institutions are greatly helping students to have access to and interact with educational content available online.
Growth of Ed Tech Firms
The growth of new digital technologies, revolution around smart devices and widespread internet connectivity had spurred the growth of EdTech firms to impart digital content and virtual learning to students without the need to physically join classrooms and study from the comfort of home and at a self-paced learning mode. But the predisposition of students as well as the education industry towards more traditional and in-classroom approaches has been consistently creating barriers for the EdTech firms. However, the COVID-19 led lockdown and ultimate shutting down of all educational institutions has turned to be a boon for these firms. These digital content leaders are now seeing a tremendous jump in subscriptions and new users. They are offering more free courses and trainings to users to attract more students, create awareness and market their content platform to a larger audience base. Interactive apps, online tutorials, digital engagements and learning with fun places these EdTech firms now as a viable alternative for learning at scale.

Reducing the Digital Divide By Upskilling Tutors
Adopting digital learning and digital platforms by educational institutions would require teachers and trainers to be skilled in these digital platforms. To upscale the digital skill of teachers has been long overdue and the pace of digital learning for teachers had been painstakingly slow. However, with COVID-19, the issue of digital skills shortage came to the forefront and academic institutions felt the need to upskill the tutors with new age digital skills as there arose the immediate need to conduct online classes for students at home. COVID-19 has thus accelerated the efforts of these institutions towards helping the teachers adapt to the new digital platforms and narrow the existing digital divide.
Schools and colleges have fortunately spent huge resources and time for deploying a variety of online learning solutions for teachers and organizing training workshops, sessions and webinars to upskill them for keeping pace with the digital demands that have been forced upon them. These digitally skilled teachers are now able to communicate and teach their students with the help of new tools.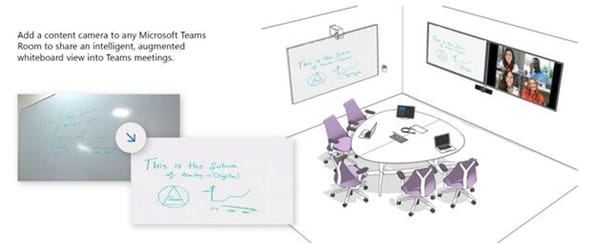 Traditional whiteboards/blackboards are replaced by new interactive digital whiteboards (or whiteboards with content camera) and counselling is replaced by real-time communication and messaging tools - thereby empowering learning with freedom even during these restricted times.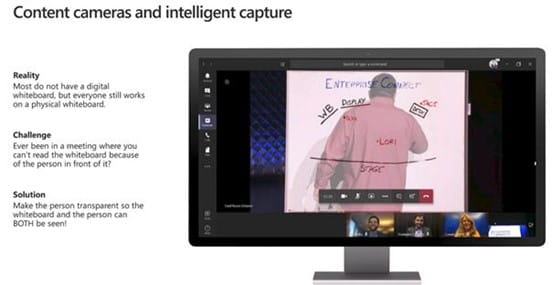 More details : Content Camera in action
AI and Chatbots For Personalized Learning
Educational institutions are greatly using chatbots to impart learning to students. Unlike a marathon lecture, where teacher explains a topic at length from start to finish, these chatbots deliver a series of messages that look like a conversation. A student is delivered a variety of images, videos, text and their combination to students on any specific topic to help them better understand the concepts. Students are then asked to solve different quizzes in order to understand their grasp on that topic. Their answers when submitted to teachers gives the tutor a fair idea about the level of understanding of a particular student. These AI-enabled chatbots are thus used to deliver lectures in a way that is suited and liked by the students and then to analyze their responses for delivering successive contents, based on their performance and choice. Thus, AI has been able to create personalized learning experiences to students that is tailored to their own learning styles, abilities and preferences. It is also helping teachers to impart learning more effectively by having a better understanding of a child's performance and learning ability.
Transparent Online Assessments Led by AI
Imparting online education and narrowing digital divide has been made possible overtime but the real challenge has always been to conduct virtual exams from the settings of candidate's own premise. However, the advances in artificial intelligence has greatly helped educational institutions to cater to this problem as well. These AI and machine learning algorithms have created ways for institutions to first lock the identity of the users by scanning their retina and facial features and to flag any discrepancy or impersonation detected during the exam. It is also made possible to lock the screen of the candidate to not toggle back or navigate away to any other screen for any malpractice. These online examination tools allow for all types of questions to be framed and being answered by students whether they are multiple-choice based questions, paragraph-based questions or any graph, image, audio or video-based. Neural networks and deep learning algorithms of artificial intelligence has made it possible to conduct examination just like in a manual setting and that which is more simple, flawless and hassle-free.
Digital Proliferation in a Post COVID world
COVID-19 has certainly accelerated digital transformation in the education industry and is bound to create modern education where digital tools and new state of the art technologies will play a greater role in both creating academic excellence as well as revolutionizing the way learning takes place in these academic institutions as both student and teachers stand equal beneficiaries. A post COVID-19 world will witness an increase in the number of smart classrooms, EdTech firms, personalized learning, remote education and digital proliferation.

If you are looking for a technology partner to help you transform the digital journey of your organization, you can reach us at marketing@espire.com and we will assist you to create robust digital strategy to transform business challenges into a strong competitive edge - accelerating student acquisition, student engagement rate and enabling students, staff and community.