Sitecore 9.3: Top 5 Features to Elevate Experience of Marketers
In the era of personalized customer experiences and ever-increasing demand for contextual communications, Sitecore has emerged as the leader to help brands deliver lifelong relationships with their customers, with a robust digital experience platform. Sitecore offers unique propositions to brands by combining different stream of content delivery, commerce and data management into a single unified platform to deliver superior experience to their customers.
"Sitecore presents the most credible vision for supporting omni-channel content, wherein content and assets become reusable and intelligent components of each Personalized marketing use case."
-The Forrester Wave™ Report 2019
The release of Sitecore Experience Platform (XP) 9.3 is the major announcement by Sitecore during Sitecore Symposium 2019. The symposium announced the release of several exciting and innovative products focused on seamless content delivery, fluid content management and flexible usability features.
Before we discuss the release offers of Sitecore 9.3 and to have a better context, we would advise you to refer to our blog on Sitecore 9.2 upgrade and its features so that you can better understand the improvements and new offerings of Sitecore 9.3 from its earlier version Sitecore 9.2. Read the blog > Sitecore 9.2 upgrade top tips from Espire to simplify the process here.
The primary focus of Sitecore's new release is to offer added features for better performance, faster time to market and ease of use. Sitecore's announcement of its new editing environment Horizon is the major starting point for Sitecore users to a have an easy to use interface that is intuitive and contextual for an effortless navigation experience.
The announcement also disclosed other added features to Sitecore 9.3 including enhanced reporting, out-of-the-box forms, improvised emailing solution and innovative marketing automation tools with new product enhancement features.
To summarize the announcement Sitecore 9.3 brings with itself:
1. Horizon - The Next Generation Experience Management tool [Editorial Interface]
2. Marketing Automation and EXM enhancements
3. Sitecore Experience Forms
4. Sitecore AI
5. Sitecore JavaScript Services (JSS)
HORIZON : The New Enhanced Editing Environment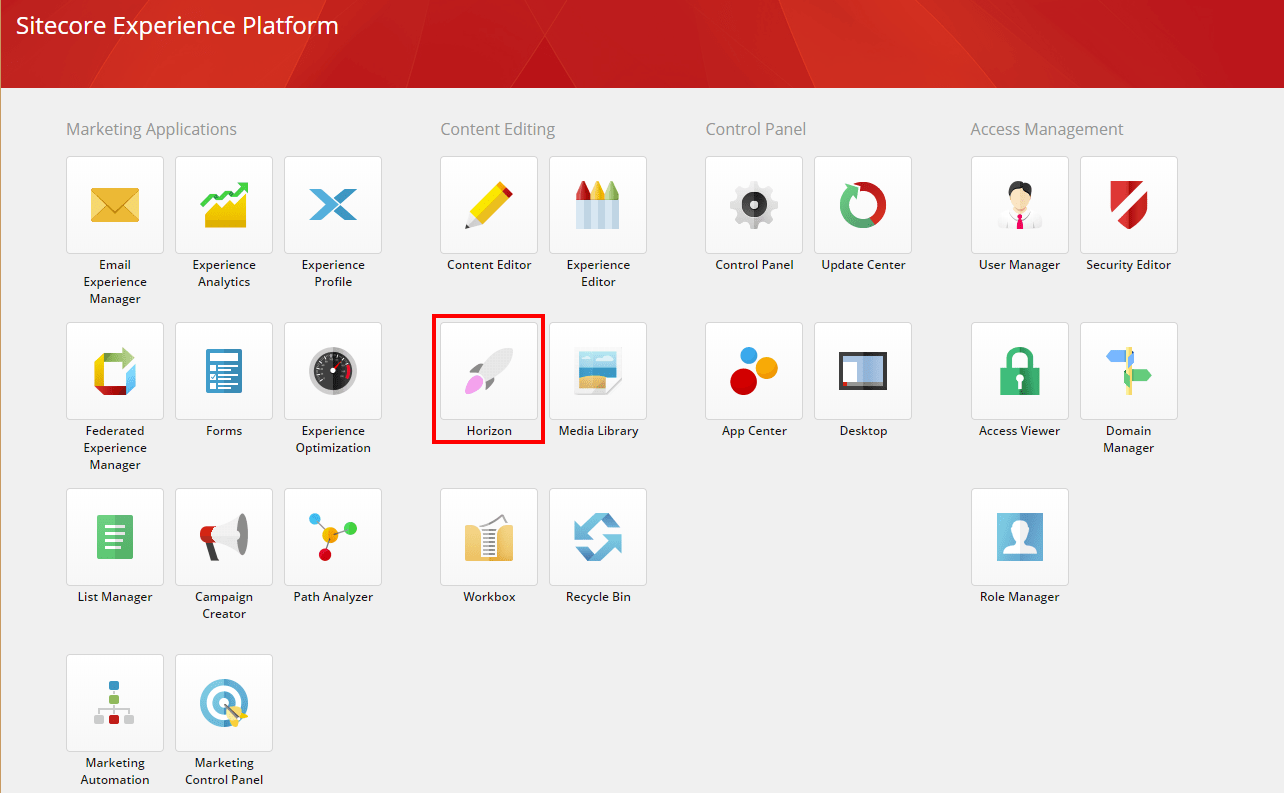 Combines the functionality of both experience editor and content editor, giving marketers huge advantage
Leverages Sitecore's Marketing Toolbox with added features
It will help content authors to reduce the time spent on adding information with a drag and drop feature that gives one-click-away functionality to users, for initiating fluid modifications and changes
Gives users the ability to create and manage web pages with a web page preview to simulate visitor experiences with a visual representation of content across all devices
Enhances CMS user experience with new analytics and content insights to analyze data and engage audiences for better conversion rates
Comes in-built with new Angular 7.2 and utilizes Node.js along with GraphQL-based backend API to communicate backend and also requires HTTPS enabled on CM server
Below figure for Sitecore Horizon editing experience shows content tree on the left (A), Content Area in center (B), and other information about content on the right (C)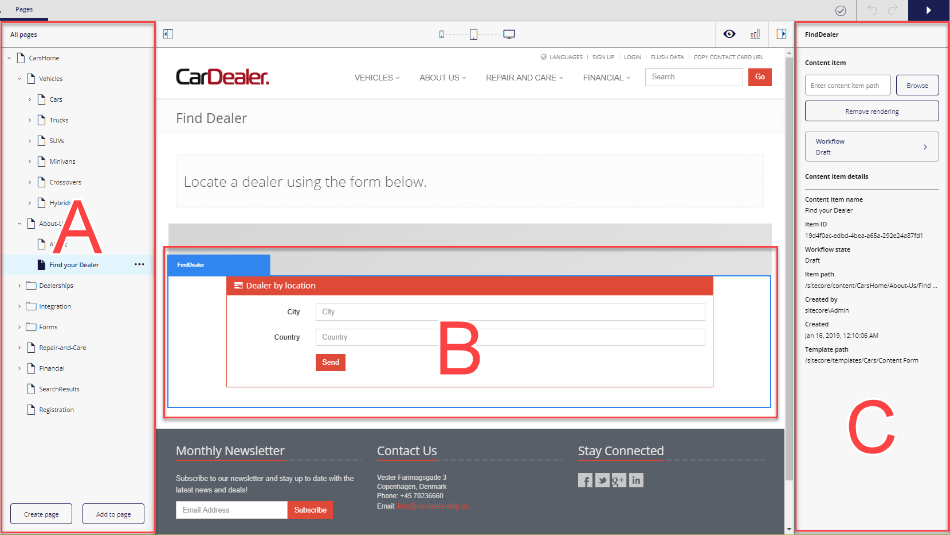 Marketing Automation and EXM Enhancements
Sitecore 9.3 brings in new feature of marketing automation scheduling by enrolling contacts through a segmented list, based on different time or day schedules
New marketing automation also offers creative templates to the users of Sitecore Email Experience Manager
Comes with a drag and drop feature for an automated content delivery and to craft relevant conversations during marketing and campaigns automation
Marketers can now streamline content and interactions across different channels to nurture relationships and enhanced customer lifetime value
Offers a new interaction aggregation pipeline that can handle batches of interactions has been added
Sitecore 9.3 offers a more modern out-of-the-box email template and a template manager
Provides a simplified block layout for HTML email- to allow marketers for setting up improvised campaigns
Empower teams by eliminating the need to create HTML and move towards executing the idea
These templates, in addition, will offer users with a responsive HTML design that will help recipients to see messages across devices
EXM email messages can now have call to action, alternating columns and announcement features
EXM URLs are now case-sensitive


Sitecore Experience Forms
Sitecore 9.3 offers added improvement to the out-of-the-box forms as the new module will include file upload features
It will also have email confirmation features
Comes with an ability to redirect form field with external URL and pass parameters
It will help users to publish forms directly from the Forms UI
Offers an added improvement in bot detection feature to verify whether the visitor eliminating the need for complex Captcha.
Users can now delete submitted data for a particular form and specify a date range


Sitecore AI
Sitecore AI is one of the important announcements at the Sitecore Symposium 2019 which was aptly themed as "Human Connections in A Digital World". This will be Sitecore's own machine learning platform that is aimed towards auto personalization.
The auto personalization feature will help users to automatically identify visitor trends
It will help create customer segmentation and page element modification to deliver personalized content
Sitecore AI will enhance the power of Sitecore XP to craft contextual personalized offerings at scale with selection of best content suited to each customer
Auto personalization will free Sitecore XP users from manually applying time consuming and complex personalization rules
The simpllicity of auto personalization would mean a simple selection of the term "Use Auto Personalization" after adding content without the need to apply rules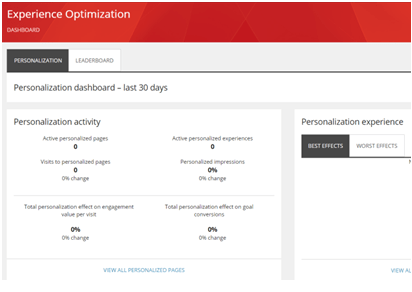 Sitecore JavaScript Services (JSS)
Another announcement is a welcome news for mac developers who can now perform live debug on their JSS app by connecting to a remote Sitecore server. It also gives them the ability to build JSS Apps on their local machines by simply connecting to Sitecore server through a tunnel.
Sitecore Experience Platform 9.3, with its new added enhancement and features, is a great news for marketers as the new platform with Horizon and Sitecore AI will enable them to craft personalized customer experience and deliver great digital experience. Sitecore's new editing platform will help marketers to optimize websites and speed up time to market with enhanced marketing automation functionalities. This update is a great news for the entire Sitecore community and prospective clients to leverage Sitecore innovations for greater business value.
Espire is a Sitecore global partner with multiple Sitecore projects delivered for global locations and clients across multiple industry verticals. We are enabling digital transformation & personalization by crafting awe-inspiring Customer Experiences. Reach us at marketing@espire.com for any further queries pertaining to the release or any assistance to the new upgrade and implementation.