Broadcast Date : Thursday | June 11 | 1 PM SGT / 3 PM AEST
Why Watch?
We are in the new normal now, and even the best marketing campaigns will no longer be able to drive customer engagement.
Giving people what they need, when they need it, and communicating clearly, simply, frequently - figure as the top things to do for brands to be superior crisis communicators, according to a McKinsey report.
Another Forrester Research states that empathetic customer communications are clearly top priorities - however, the reality is many financial institutions have to fast-track their digital transformation to enable ongoing client services.
In this webinar with digital experience leader Sitecore to produce faster, empathetic & contextual communications for customers & reap positive outcomes!
Key Takeaways:
Impact of COVID-19: Markets, customer expectations & challenges
Digital readiness needed to acquire, engage & retain customers
Drive digital engagements through data-driven targeting in FSI
Personalise journeys across customer lifecycle with faster time to market
The 'Art of Possible' journey with Sitecore


Meet Our Team

Biren Balakrishnan

Senior Solutions Consultant, Sitecore

Biren is a Digital Evangelist with over a decade long experience across the Adtech/Martech ecosystem in Europe & SEA regions. At Sitecore, he is responsible for helping clients leverage the best value for their digital investments. His personal interests are in Data & Analytics, Fintech and the SEA start-up scene.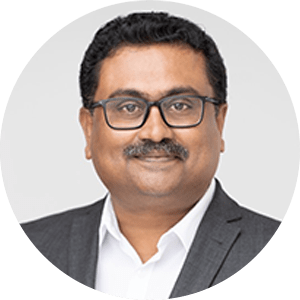 Sanjeev Banerjee

Head of Solutions, ANZ, Espire Infolabs

Sanjeev has over 25 years of experience in IT product & services industry, and heads Solutions Delivery for Espire. He ensures brands have the right solutions, along with increase in ROI.

Sunaina Makhija

Business Development Manager, Espire

Sunaina is an enthusiastic digital transformation professional with experience in helping businesses create seamless digital experiences across the customer journey for a host of industries including FSI and Education in the ANZ region. She is skilled in understanding business challenges, consumer behaviour and market opportunities.