Broadcast Date : May 6, 2020 | Wednesday | 11 AM BST
Why Watch?
Since the COVID-19 outbreak, most companies have put their WFH processes in place. However, the biggest challenge of working remotely stems from the lack of technology infrastructure, and lack of comfort with new ways of working.
By March end 2020, 2.7 billion minutes per day were being spent on Microsoft Teams meetings globally! Surely, the COVID-19 crisis has pushed brands to a new era of 'offices at home'.
Through this webinar get insights on crafting an 'anytime, anywhere, any device strategy' for your organisation with a Microsoft Teams adoption or optimising your investment on Office 365 licenses, to garner >10% increase in productivity of your workforce, along with enhanced collaboration.
Learn from leading experts and get the most from Teams adoption with superior employee experiences and business outcomes!
Key Takeaways:
Optimise Teams & accelerate Teams adoption
Improve employee experience & collaboration, manifold
Better governance & best practices with Teams
Unlock the secret to success for maximising productivity with Teams
Meet Our Team

Anne Palmer

Consultant, Espire Infolabs

Anne has extensive experience across several sectors including financial services, higher education, FMCG and consultancy, with multiple skill sets including new business and market validation, business and operational processes, change management and P&L.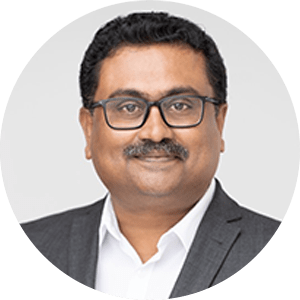 Sanjeev Banerjee

Head of Solutions, ANZ, Espire Infolabs

Sanjeev has over 25 years of experience in IT product & services industry, and heads Solutions Delivery for Espire. He ensures brands have the right solutions, along with increase in ROI.