Broadcast Date : 30 September, 2020 | Wednesday | 1 PM ET
Why Watch?
By 2024, organizations will lower operational costs by 30% by combining hyperautomation technologies with redesigned operational processes, states a Gartner 2020 report.
Hyperautomation has emerged as an invaluable asset for organizations to tackle operational overload, changing customer needs in this new world. However, brands are still struggling to achieve scalability with RPA programs!
A recent Forrester research shows that less than 10% of organisations have reached scale with RPA!
Watch our webinar with Gartner Magic Quadrant RPA leader 2020 - UiPath & learn from experts- how to unravel the power of Hyperautomation & transform your RPA vision into reality.
Key Takeaways:
Learn how to make your automation journey scalable and successful
Get insights into democratising the automation ideation process
Explore the 'Art of Possible' using UiPath Hyperautomation - AI/ML, Process Mining, Task Mining
How Espire + UiPath can help organisations rapidly identify & automate processes for business optimisation
Meet Our Team

Junaidy Laures

Presales Engineer, ANZ, UiPath

Junaidy has 10 years of enterprise software experience with technical and business focus, helping customers achieve desired outcomes. At UiPath, Junaidy supports customers in their automation journey.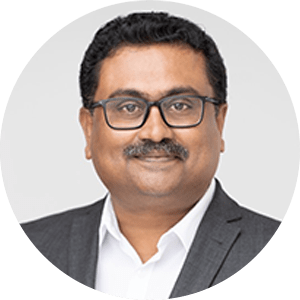 Sanjeev Banerjee

Head of Solutions, ANZ, Espire Infolabs

Sanjeev has over 25 years of experience in IT product & services industry, and heads Solutions Delivery for Espire. He ensures brands have the right solutions, along with increase in ROI.