Why Attend?
A recent Mckinsey report states that "Digital transformation and a focus on CCM & CX can generate a 20-30% increase in customer satisfaction and economic gains of 20-50%"
Cloud adoption led digital transformation is the most obvious priority for businesses to achieve faster time to market from creation to design of personalised customer communication.
OpenText's new releases combine the best of cloud, agility and innovation speed.
In our webinar with CCM & CX transformation leader OpenText, find out from industry experts - how to power digital readiness & reshape engagement dynamics, for better returns in the new normal.
Key Takeaways:
New Normal & Beyond : Markets, customer expectations & challenges
Digital-first & Digital readiness: Achieve most out of your OpenText CCM platform
Leverage Cloud adoption for a scalable and optimised platform
Espire + OpenText Exstream Success Stories for brands to maximise ROI
Presenters

Rory Stoddart

Senior Executive, OpenText

Rory is a member of the CEM Sales Team in SEA and operates out of the Singapore Office. He has an extensive background in Data, Marketing and Communication Solutions. He has spent over a decade on the Partner side delivering multiple projects for organisations in FSI, Retail, Hospitality, Hi-Tech, and Automotive.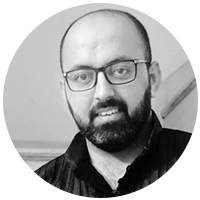 Dhananjay Verma

CCM Lead, Espire Infolabs

Dhananjay has almost 10 years of experience in the area of Customer Communication Management (CCM). With core competency in Digital CX Services, he is proficient in advising customers on mitigating challenges during Digital Migrations and CX Transformation.