Broadcast Date : 16 July, 2020 | Thursday | 3 PM SGT
Why Watch?
Forrester in its 'Sorry State of Digital Transformation report' had concluded that only 21% companies think they've completed digital transformation.
In the new normal, digital transformation is the most obvious priority for businesses to sustain now & thrive later - by adopting technologies like AI & cloud adoption adapt & reshape business strategies based on dramatic changes in customer behaviour & engagement.
AI in cloud-based solutions has the power to transform CX & create cohesive omnichannel experiences that cater directly to needs of customers, states a Forbes report.
Watch our webinar with CCM & CX transformation leader OpenText, to learn how you can power your digital readiness & reshape engagement dynamics, for better returns in the new normal.
Key Takeaways:
New Normal & Beyond : Markets, customer expectations & challenges
Digital-first & Digital readiness : Key factors to acquire, engage & retain customers
Discover CCM to CXM for faster Omnichannel Customer Communication & CX
Leverage AI and Cloud adoption for quicker CX & digital transformation
Espire + OpenText Success Stories for brands to maximise ROI
Meet Our Team

Rory Stoddart

Senior Executive, OpenText

Rory is a member of the CEM Sales Team in SEA and operates out of the Singapore Office. He has an extensive background in Data, Marketing and Communication Solutions. He has spent over a decade on the Partner side delivering multiple projects for organisations in FSI, Retail, Hospitality, Hi-Tech, and Automotive.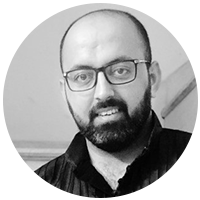 Dhananjay Verma

Business Development Consultant, Espire

With 10 Years of extensive experience in the space of Digital Transformation & CX Services, Dhananjay have been closely developing association with various customers in SEA region. With business development as key focus and exposure in this market he ensures solid market reach for organisations along with promising results