Broadcast Date : November 5, 2019 | Tuesday | 2 PM BST
Key Takeaways
Achieve relevant & timely customer interactions
Dynamically orchestrate relevance at moments of interactions
Design & excel in Customer Journey Maps
Why Watch?
In this webinar, we will highlight how to create a better CX by implementing an effective digital strategy that delivers every time. Quadient shares the latest tools, technology and approaches that help enterprises transform 50% faster, along with cost optimisation.
Meet Our Team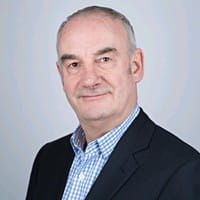 Jeremy Cox

Principal Analyst, Customer Engagement Practice at Ovum
Scott Draeger

VP, Customer Transformation, Quadient

Scott Draeger has been focusing on helping customers around the world create omni-channel customer experiences every stage of the customer journey for over 20 years. He has travelled the world to optimize customer communications by improving CCM software products, services, and migration methodologies. He's an Xplor Master EDP with recent coursework in business focused-AI at Northwestern University.