Broadcast Date : 11 August, 2021 | Wednesday | 1 PM SGT
Why Watch?
In the times we live in, it has become more important than ever to reassure customers with informative & super engaging messaging.
At the same time, digital content marketing is now the cornerstone to connect brands with consumers. Naturally, businesses need to focus on digital experiences that stick across multiple touchpoints.
A Forrester study predicts that 25% of brands will achieve statistically significant advances in CX quality in 2021.
Sitecore Experience Platform (XP) is the only digital experience platform that creates efficiencies for both Marketing and IT, to deliver meaningful, personalized CX. Thereby, helping brands attain higher customer engagement, loyalty, and lifetime customer value.
In this webinar with Sitecore, discover the top use cases of the Sitecore platform to unlock greater growth of your digital businesses in 2021 & beyond.
Key Takeaways:
Digital Experiences in 2021 & beyond: Key Trends + Roadmap Ahead
Sitecore as an end-to-end CX platform to connect brands & customers
Seamless Marketing Automation to transform Customer Digital Journeys
Sitecore + Jamstack for faster website load time, web performance, better SEO
Sitecore Upgrade & Migration: 5-step process for optimum returns
The Sitecore + Espire Partnership in SEA


Leading Brands Trust Us!



Meet Our Team

Thom Puiman

Partner Technical Enablement Manager, Sitecore

Thom is a Partner Technical Enablement Manager for Sitecore based in Singapore and has been active in the WCM space for the last 10 years in both European and Asian markets. Thom supports Sitecore's partners with technical guidance and enablement with Sitecore's products. As a technology evangelist, Thom helps customers and partners to adopt the latest tech to drive their digital marketing growth, business process efficiency and offer seamless digital customer experiences.

Vikas Kumar

Director - Customer Experience, Espire | Sitecore MVP 2021

Vikas is a Sitecore MVP who heads the Digital Experience Platform (DXP) initiatives at Espire. A skilled craftsman in competency building, Vikas is a go-to-CMS expert, known for designing & developing best practices, that consistently transforms digital journey for clients.

Sushovan Saha

Associate Director - Global Marketing, Espire Infolabs | Sitecore MVP 2021

Sushovan is a Sitecore MVP and a seasoned Marketing professional, with over 11 years of extensive experience in the IT, SaaS, and digital communications industry. At present, he is spearheading multiple marketing initiatives for Espire Infolabs - to drive brand value, increase engagements & realise revenue goals & with the single thought of redefining CX for businesses.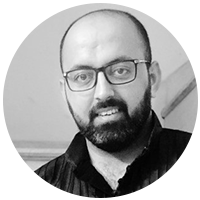 Dhananjay Verma

Business Development Manager, Espire

With 10 Years of extensive experience in the space of Digital Transformation & CX Services, Dhananjay have been closely developing association with various customers in SEA region. With business development as key focus and exposure in this market he ensures solid market reach for organisations along with promising results