Broadcast Date : 29 September, 2021 | Wednesday | 1 PM ET
Why Watch?
With the increased adoption of new modalities by customers, brands need to devise communications strategy which relies heavily on flexibility, agility, accommodation, & convenience
Three key pillars of Future-ready Digital Customer Communications (CCM) strategy are: Customer Experience Transformation, Cloud infrastructure, and Multi Experience orchestration.
Gartner predicts- "By 2023, over 75% of all customer communication management implementations will be cloud or hybrid solutions. The need for change is being driven by the wholesale redesign of CX across digital and nondigital channels"
Looking to communicate at the level of your customers' expectations, upgrade your communication capabilities & achieve enhanced CX?
Watch our Webinar with Quadient, curated by Xplor International, to overcome challenges of legacy systems and accelerate your CX transformation in record turnaround time!
Key Takeaways:
Plan to transform Legacy Systems
Moving CX strategy from concept to reality
Witness Espire's Seamless Cloud migration approach
Brief demo of CCM technology supporting CX
What it means to provide Total Experience to global businesses
Meet Our Team
Scott Draeger

VP, Customer Transformation, Quadient

Scott Draeger has been focusing on helping customers around the world create omni-channel customer experiences every stage of the customer journey for over 20 years. He has travelled the world to optimize customer communications by improving CCM software products, services, and migration methodologies. He's an Xplor Master EDP with recent coursework in business focused-AI at Northwestern University.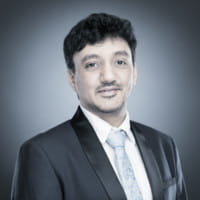 Rahul Prabhakar

Director, Espire Infolabs

Rahul manages large end-to-end software development projects from inception to delivery. With over 20 years of experience, Rahul is a pioneer in identifying gaps and ensuring the best possible solution to the customers while maintaining optimum Quality standards of CMMi5 and ISO. Rahul is a postgraduate from IIM, Bangalore and has worked with many leading global brands