Overview
Consumers today expect companies to anticipate their needs and, deliver relevant and personalized information to them - across all digital touchpoints and devices. Powered by AI and data analytics, we enable organizations to deliver contextually relevant content, to keep pace with changing consumer behavior and demands.
Technology Partners
Espire employs tools and technologies from leading Digital Experience Providers. Our focus - enhance customer experience, engagement and loyalty.
Offerings
As a leading DXP service provider, we have delivered game changing, personalized and contextual omni-channel digital experiences to inspire customer trust and loyalty. An integral component of our DXP services include integration with core technology stacks such as CRM and ERP systems and Automation tools such as chatbots, thereby helping businesses innovate and collaborate across departments and offer a unified customer view.
⟶
Digital Content Management
End-to-end content delivery and management on leading DX platforms with varying deployment options (Private, Public or hybrid cloud)
⟶
Customer journey mapping
Gain insight into what the customer wants by mapping user journey
⟶
Experience design
End-to-end design and consulting solutions for multiple devices
⟶
Managed Services
Scalable, flexible models to support and manage DXP applications
Benefits
Personalize customer experiences

Enhance customer experiences on multiple devices and channels throughout the customer journey

Customer conversion

Build customer conversion strategies with better customer insights/sentiments

Unified View

Unified view of all customer data and interactions throughout the user journey, across all touchpoints

Reduce time to market

Vast repository of ready-to-deploy & easily integrable DX technology frameworks

Agile advantage

Powered by Agile project management & DevOps practices for faster deployment

Service delivery excellence

ISO 20000-1:2011, ISO 22301:2012, ISO 27001:2013 and ISO 9001:2015 certified and CMMI Level 5 Ver 1.3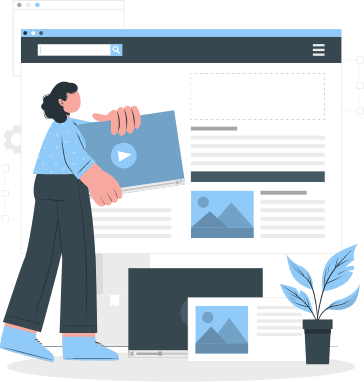 Global Locations
Global Customers Served
Resources
Technology Partnerships
Years of Experience in Digital Transformation & Total Experience
Speak to Our Digital Transformation Specialists
Let's get you started on the digital-first & transformation journey. Reserve your free consultation or a demo today!