Why Attend?


'87% of senior business leaders say digitalization is a company priority, however only 40% of organizations have been able to bring their digital initiatives to scale,' states Gartner.
Businesses across industries can sculpt change by deploying new-age technology solutions to streamline operations, improve employee productivity and deliver personalized customer experience. Espire's Total Experience solutions are designed to help businesses maximize their value creation and enhance their digital capabilities.
Join us for the Digital Transformation Summit, Singapore 2022 to connect with seasoned IT leaders, cyber security experts, digital transformation strategists, data heads, marketers, and more. Get key insights on building a tech-focused business to unlock growth opportunities and build business resilience.


Key Takeaways
Top challenges & benefits of legacy transformation with Cloud adoption
Improve data security and operational efficiency with Cloud Transformation
Learn Best Practices on fine-tuning your technologies used, risk management etc.
Explore real-world use-cases shared by the market's leading players
Caricature Show

Meet Our Team
Nitesh Jain

Region Head - South East Asia, Espire

With over 22 years of comprehensive experience in IT consulting services, Nitesh heads business operations & expansion strategies for Espire in ASEAN region, with a focus on helping customers with innovative solutions around Total Experience. His expertise in executing ROI based strategies & faster time-to-market initiatives have always proven to be vital for global organisations ranging from Healthcare, Education, Insurance, Shipping/Ports, Energy & Utilities & many more! Nitesh has spent several years in globally renowned organisations such as Citibank, Computer Sciences Corporate (DXC Technology) - to manage strategic Banking/Insurance and Global Infrastructure projects. He holds a master's degree in computer science and loves playing tennis.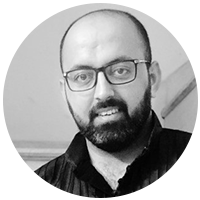 Dhananjay Verma

Business Development Manager, Espire

With 10 Years of extensive experience in the space of Digital Transformation & CX Services, Dhananjay have been closely developing association with various customers in SEA region. With business development as key focus and exposure in this market he ensures solid market reach for organisations along with promising results

Ganesan Rajesh Kumar

Service Delivery Director South East Asia, Espire

With over 2 decades of extensive experience in Banking, Insurance, Asset Management, Healthcare, IT Consultancy and IT Services industries in Singapore, Rajesh thrives to exceed the customer expectations by managing, executing strategies and customer relationship regionally within South East Asia. He is passionate about technology and likes to talk about value-driven business solutions.