SearchStax and Sitecore: The top integration benefits for search optimization and personalization
Up to 43% of visitors immediately navigate to the search bar when they visit a site, states recent research by Forrester.
The customers of today want all the goods and services with the tap of a button. Search Engine Optimization has emerged as a key marketing goal for brands to reach out to their customers and spread the word about their service offering. Improving the value of search results is emerging as a top goal for customer acquisition and retention.
The top challenges faced by marketers with Site search are :
The lack of search tools and metrics to analyze search results
Long search implementation cycles due to the dependence on website developers
Advanced features like out of the box or personalized search options not available
No feedback or analytics to measure incremental changes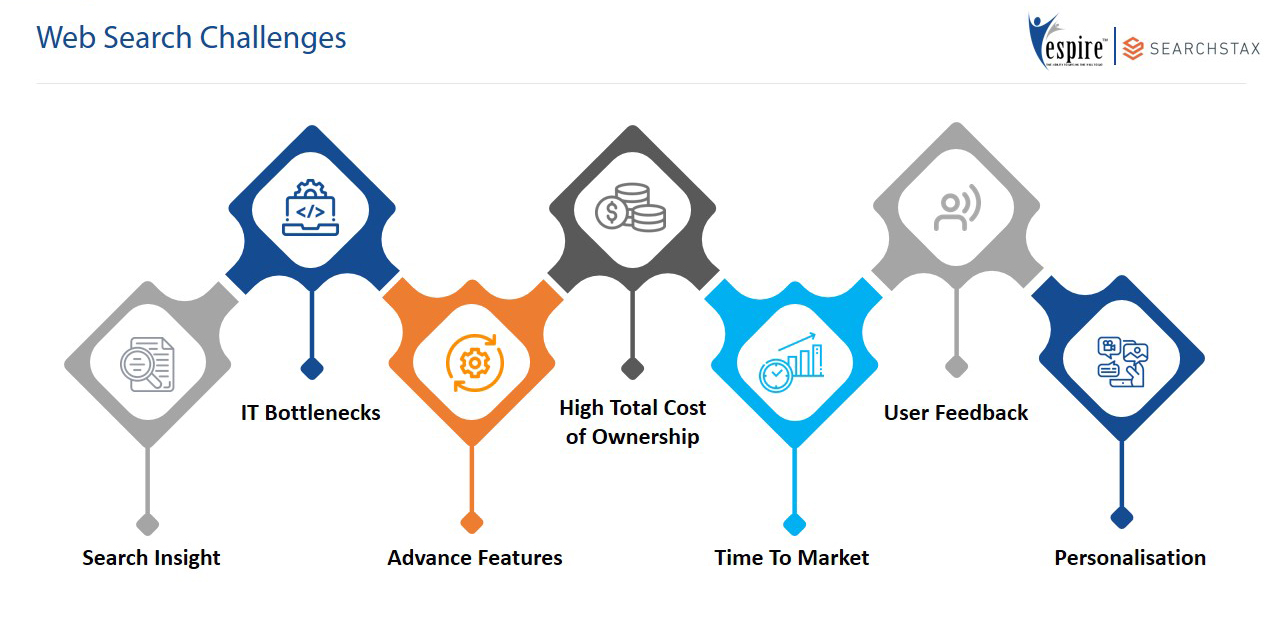 As a Digital Transformation leader, Espire is helping leading businesses across industries implement digital search transformation and personalization to drive customer success and loyalty.
In this blog, we will discuss the top benefits of SearchStax and Sitecore integration for brands to drive exceptional digital experiences with enhanced search optimization and personalization.
1. Seamless Integration
With the rise in technologies, Sitecore is prioritizing the concept of Composable DXP, allowing marketers to easily integrate latest tools with their existing tech stack using APIs. SearchStax can be seamlessly integrated across the multiple versions of Sitecore using the Sitecore Search Package installed on Sitecore Panel. The Search Page installed can then be used as a Template.
2. Search Configuration
SearchStax's easy to use interface empowers business teams to manage and improve search experience for customers across multiple touchpoints. The UX and API integration with the Sitecore DXP, reduces the dependence on IT teams and allows seamless deployments on-the-go without the need for extensive coding.
3. Access to Search Experience Analytics
Analyzing search results helps marketeers to understand which keywords are getting traction and how to customize the keywords further for driving a targeted search experience. With dashboards and access to multiple reports, SearchStax acts as a go-to solution for brands to determine the top search terms, click through rates or search without results. SearchStax's power search models prompt intuitive search recommendations for greater search optimization.

4. Search Relevance
Search rankings vary from field to field. Marketers need to determine and design rules and triggers for search optimization to drive personalized results for the users. Promotions for relevant content catering to their service offerings can also help in achieving top rankings in their field. SearchStax helps marketers analyse search results by prompting keywords as per the search relevance and defined rules/triggers.
5. Search Feedback
The dearth of Search feedback has been a pain point for marketers across industries for the last decade. With SearchStax's feedback dashboard, marketers can identify and measure the impact of their search optimization with net promoter score and feedback.
Seven Facts to remember during SearchStax & Sitecore Integration:
Separate Page to configure SearchStax index in Sitecore
Separate search studio app with all features
Some Important Features are Boosting/promotions/rule/auto-suggest/stop words/synonyms/spell check etc
Focus on Search key level tracking
Check for High availability and no field limit
Check the ready-made search option or custom search page
No additional pre-requisites skills required for developer
Start your SearchStax and Sitecore Integration with Espire in just 2 business days!
Site search is 1.8x more effective at producing conversions, states a recent Forrester research.
Espire's talented team of professionals help businesses seamlessly integrate SearchStax and Sitecore in just 2 business days, empowering them to begin their search optimization and personalization journey. With over two decades of experience behind us, we are helping brands by delivering agile total experience solutions for their digital transformation initiatives to drive lifetime customer value and loyalty.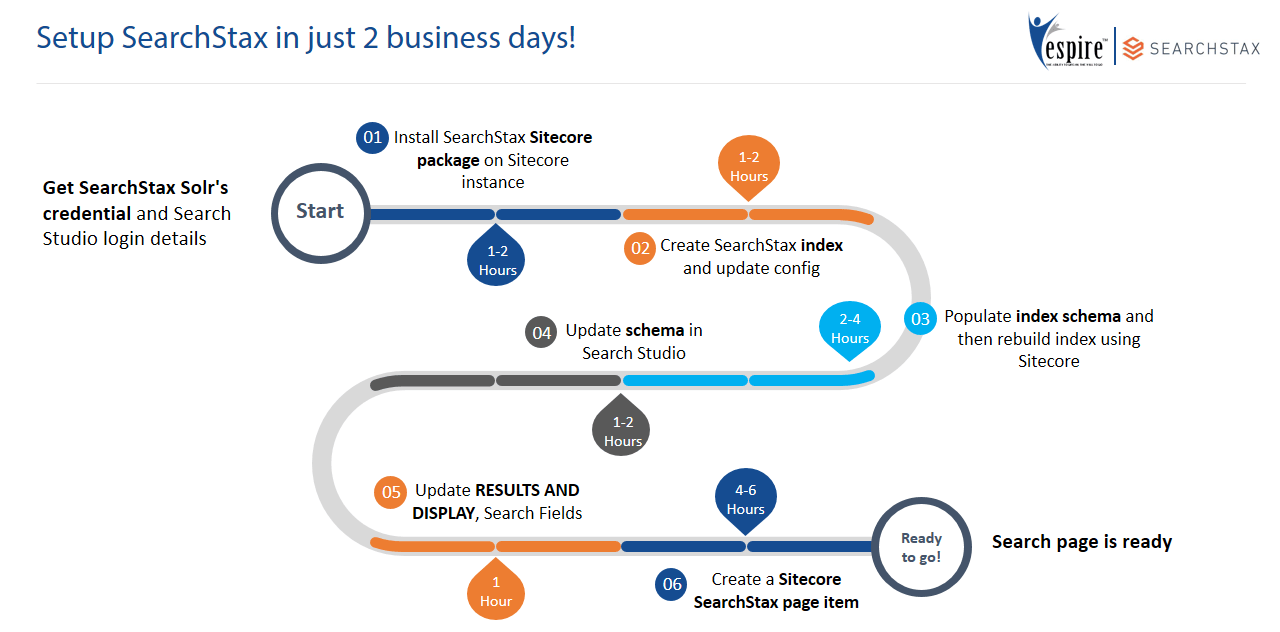 Get in touch with us for a free assessment > here
For more queries, get in touch with us at marketing@espire.com