Our Credentials & Achievements
Espire is a Partner with WSO2
We are a Digital Transformation and IT Consulting Company with a Cross-Enterprise approach -
delivering exceptional customer experiences, complemented by innovative operations & analytics solutions.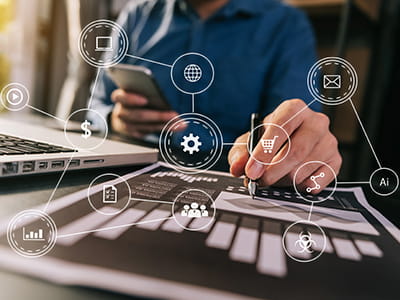 With over 2 decades of experience behind us, and global operations spread across 11 locations worldwide - our Agile Digital Transformation Services help brands to be resilient to market disruptions and focus on business outcomes and returns

We believe that true Digital Transformation can only be achieved with Total Experience (TX), and it is the sum of Multi-Experience (MX), User Experience (UX), Customer Experience (CX), and Employee Experience (EX)

To make this possible, we adopt a cross-enterprise approach, backed by robust operations systems - leading to meaningful customer engagements, retentions and increase in new customer acquisitions for businesses. Thereby, we are the preferred partner for our customers, and we aim to become a TX leader with end-to-end services of MX, US, CX and EX

Our focus is to bring a positive impact to brand's profitability and revenue streams, with emphasis on delivering engaging digital experiences, especially when the world traverses through a new normal
Our WSO2 Offerings
Future-proof your business with API-based solutions
Espire helps businesses deploy enterprise-grade API management platform for on-premises, cloud, and hybrid architectures, throughout an API's complete lifecycle - from inception to retirement
Advisory, Consulting & Implementation Services 
Espire provides advisory and consulting services to help businesses mitigate the most critical business bottlenecks, create new organizational models and strategies, while developing resilience for business scalability
Migration & Upgrade Services   
Espire's team of experts provide complete assistance during software migrations, upgrades, and maintenance to facilitate seamless operations and uninterrupted service
Design and Architecture
Espire's dedicated team of experienced professionals help brands implement tailor-made software designs and architectures that are best suited to their needs
Integration & Testing Services 
Our certified professionals provide system integration and testing services to avert any security threats and ensure the systems are up-to-date
Espire Insights
APIs are going to be the driver for the digital economy and unless companies are talking about APIs already, they will be left behind, states McKinsey. The need to address fractured CX, unmanaged workflows, along with meeting the growing expectations of consumers for real-time & personalised experiences - has made API-integration the connective tissue that binds all businesses & thereby has made it a keystone to drive higher renewal rates & customer acquisition in the insurance sector
VIEW MORE
Webinar
How API-first can bolster renewal & acquisition by 10% in Insurance
In this webinar with WSO2 (Leader in the Forrester Wave: API Management Solution, Q4-2018), to unravel how API-first approach can help Insurers bolster their renewal and customer acquisition substantially
Today, most businesses are focusing on individual customer touchpoints rather than looking at mapping end-to-end Customer Journey - thereby resulting in a fractured Customer Experience. The secret sauce to break down siloed communication and transforming CX is - an API strategy that seamlessly integrates at an enterprise level! This is exactly what Espire's integration with WSO2 offers
VIEW MORE
Events
WSO2 Integration Summit Singapore
APIs are the connective tissue in today's ecosystems. For brands that know how to implement APIs, they can cut costs, improve efficiency, and help the bottom line - a McKinsey report
The combination of the WSO2 Integration Agile Platform and Espire's Customer Engagement Hub (CEH) framework brings together applications, systems, data sources, and devices to help digitally driven organizations deliver meaningful customer experiences. Espire has been deploying highly robust, stable and scalable integration solutions, on-premises and in the cloud.
VIEW MORE
Press Release
Espire infolabs and WSO2 announce Global Partnership to provide agile integration solutions
Espire Infolabs, a global technology services company, and WSO2, the world's leading open source integration vendor, today announced a global partnership to help businesses become agile, connected and efficient
Speak to Our Digital Transformation Specialists
Let's get you started on the digital-first & transformation journey. Reserve your free consultation or a demo today!