Our Credentials & Achievements
Espire is a Global Partner with Quadient
We are a Digital Transformation and IT Consulting Company with a Cross-Enterprise approach -
delivering exceptional customer experiences, complemented by innovative operations & analytics solutions.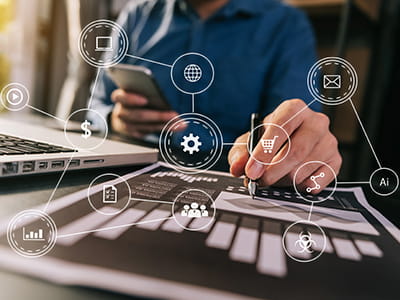 With over 2 decades of experience behind us, and global operations spread across 11 locations worldwide - our Agile Digital Transformation Services help brands to be resilient to market disruptions and focus on business outcomes and returns

We believe that true Digital Transformation can only be achieved with Total Experience (TX), and it is the sum of Multi-Experience (MX), User Experience (UX), Customer Experience (CX), and Employee Experience (EX)

To make this possible, we adopt a cross-enterprise approach, backed by robust operations systems - leading to meaningful customer engagements, retentions and increase in new customer acquisitions for businesses. Thereby, we are the preferred partner for our customers, and we aim to become a TX leader with end-to-end services of MX, US, CX and EX

Our focus is to bring a positive impact to brand's profitability and revenue streams, with emphasis on delivering engaging digital experiences, especially when the world traverses through a new normal
Our Quadient Offerings
Quadient Inspire Designer & Content Manager | A centralised platform to drive customer communications
Espire helps brands drive excellent CX by leveraging Quadient's Inspire Designer and Inspire Content Manager to efficiently manage all customer communications through a central platform
Map, automate and deliver personalized customer experiences
Espire assists businesses by deploying Quadient's solutions to effectively map and analyse customer behaviour in real-time and create personalized experiences
Advisory, Consulting & Implementation Services 
Espire provides advisory and consulting services to help businesses mitigate business bottlenecks, create new organizational strategies, while developing resilience for business scalability
Migration & Upgrade Services
Espire's team of experts provide complete assistance during software migrations, upgrades, and maintenance to facilitate seamless operations and uninterrupted service
Speak to Our Digital Transformation Specialists
Let's get you started on the digital-first & transformation journey. Reserve your free consultation or a demo today!