Our Credentials & Achievements
Espire is a Gold Partner with Microsoft
87 Resources (35+ Certified)
We are a Digital Transformation and IT Consulting Company with a Cross-Enterprise approach -
delivering exceptional customer experiences, complemented by innovative operations & analytics solutions.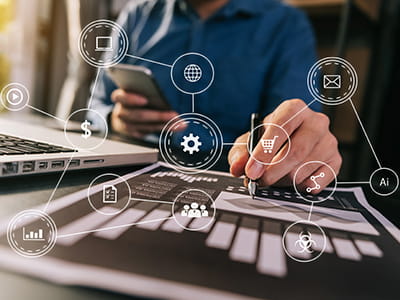 With over 2 decades of experience behind us, and global operations spread across 11 locations worldwide - our Agile Digital Transformation Services help brands to be resilient to market disruptions and focus on business outcomes and returns

We believe that true Digital Transformation can only be achieved with Total Experience (TX), and it is the sum of Multi-Experience (MX), User Experience (UX), Customer Experience (CX), and Employee Experience (EX)

To make this possible, we adopt a cross-enterprise approach, backed by robust operations systems - leading to meaningful customer engagements, retentions and increase in new customer acquisitions for businesses. Thereby, we are the preferred partner for our customers, and we aim to become a TX leader with end-to-end services of MX, US, CX and EX

Our focus is to bring a positive impact to brand's profitability and revenue streams, with emphasis on delivering engaging digital experiences, especially when the world traverses through a new normal
Our Microsoft Offerings
Leverage the Dot Net Framework to Build Custom Applications
Espire helps businesses leverage the dot net software framework with access to various languages, editors, and libraries to build custom applications for the web, mobile, desktop or IoT
Foster greater productivity & collaboration among teams
Espire assists businesses leverage Microsoft DWP solutions to facilitate efficient knowledge-transfer within the organisation. Espire also carries out SharePoint integrations for efficient document management & data storage
Achieve business scalability with in-depth analytics and take data-driven decisions
Espire helps brands leverage the power of data and analytics to create a data-driven culture across functions within the organisation
Create future-ready cloud solutions with Microsoft Azure
Espire helps brands develop scalable cloud solutions with powerful capabilities and achieve business goals efficiently
Advisory, Consulting & Implementation Services 
Espire provides advisory and consulting services to help businesses mitigate critical business bottlenecks, create new organizational models, while developing resilience for business scalability
Migration & Upgrade Services
Espire's team of experts provide complete assistance during software migrations, integrations, upgrades, and maintenance to facilitate seamless operations and uninterrupted service
Integration & Testing Services
Our certified professionals provide system integration and testing services to avert any security threats and ensure the systems are up-to-date
Speak to Our Digital Transformation Specialists
Let's get you started on the digital-first & transformation journey. Reserve your free consultation or a demo today!