Partners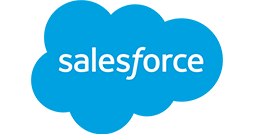 Espire is a partner of Salesforce, world's largest provider of cloud-based customer relationship management (CRM) software.
Salesforce CRM service is broken down to broad categories of Sales Cloud, Service Cloud, Marketing Cloud, Community Cloud, Wave Analytics, App Cloud and IoT Cloud.
Through this partnership, we leverage Salesforce's offerings to enable industries and companies of all sizes to engage in profitable interactions with their customers and prospects, so that organisations can grow and succeed.