OVERVIEW
With increasing connectivity and access to information, the new age multi-channel customer holds more power than ever before. Today customers expect not only a single, unified experience across every channel but they demand instant gratification with personalized and near real time communications that meets their ever changing needs.
For businesses, this presents a whole new challenge of engaging customers with speed, agility and consistency along every step of the journey. To succeed in this complex multi-channel environment, businesses must adopt a strategic approach to customer communication management, ensuring customer delight and strong customer loyalty.
And that's why digital transformation and customer experience (CX) leaders worldwide are leveraging Espire's powerful Customer Engagement Hub (CEH) framework, powered by Agile methodology and DevOps practices to deliver profitable, impactful and personalized customer communications, quickly and cost-effectively. Our extensive capabilities in MCCCM have helped global businesses overcome challenges they face in various stages of their customer communications strategy, such as pre-processing, document composition, post-processing, production set-up & post-production and communication delivery.
Espire's MCCCM Centre of Excellence (CoE) consisting of CCM transformation consultants, architects and developers along with our global delivery model, ensure speedy and cost-effective CCM transformation for clients, powered by our strategic global partnerships with leading technology providers like Pitney Bowes, OpenText Exstream, GMC, Doxee and Messagepoint.
OFFERINGS
Advisory and consulting services spearheaded by Espire's CCM Centre of Excellence (CoE) that assesses your current strategy and tailors solutions that are a best fit for your business and technology investment
End to End development services involves design and development of batch, interactive and dynamic communication solutions. Along with application development for document composition and output management with social and mobile integration. Design and development of upselling and cross-selling opportunities with personalized videos and interactive customer communications
Migration services enabling quick and cost effective migration from any document composition tool - be it Doc 1, Isis Papyrus, PReS to GMC, HP & EO
Upgrade services for seamless upgrades of old legacy versions to the latest ones with new enhanced functionalities
Powerful testing services driven by SEI CMMI level 5 Ver 1.3 (DEV + SVC) and ISO 9001:2015 appraised testing processes coupled with leading testing technologies
Managed support services including L1, L2 & L3 managed support, on-demand services and change management requests


Tools and Technologies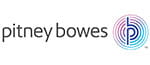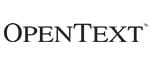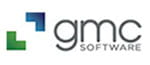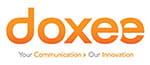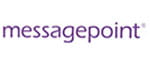 Benefits
Build customer loyalty by engaging with the new age multi-channel customers in a more meaningful, highly personalized and contextual manner, seamlessly across all brand touchpoints
Streamline composition, production and delivery of transactional communications to deliver business efficiency and cost savings
Faster time to market by easily generating high volume, on demand, structured and interactive multi-channel communications from bills, statements or policies across print, mobile, email, and the web
Personalized and interactive documents and videos are powerful next generation communication tools that cuts through clutter and intelligently influences modern customer's purchase decision
Ensuring highest level of data accuracy, quality and compliance with Espire's fully integrated governance models and Espire being one of the few global companies which is ISO 20000-1:2011, ISO 22301:2012, ISO 27001:2013 and ISO 9001:2015 certified and CMMI Level 5 Ver 1.3 Appraised (DEV+SVC)